Condition assessment
There are many systems and installations where it will be desirable or even necessary to constantly monitor condition, e.g. to comply with safety regulations or to manage ongoing maintenance schedules.

Assessment of condition is based on the results from one or several studies to establish condition status, and to evaluate component lifetime.

Metserve can offer a range of on-site studies, performed by our own experienced personnel, available at short notice.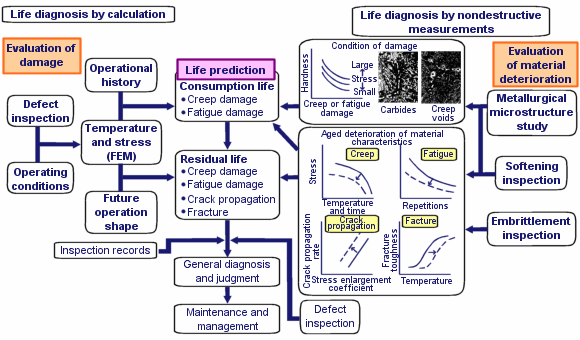 One of the main aspects of condition assessment is to localize, describe and assess the impact of breakdown or overloading of components before critical safety or operational parameters are reached.

For example, creep damage in high pressure steam pipes can have catastrophic results, but by regular use of replica techniques and other non-destructive test methods, we can identify creep damage at an early and non-critical point. This allows safety measures and repairs to be effected in conjunction with planned maintenance schedules. Higher levels of safety and reduced repair costs can thus be achieved.